**As of June 2015:
Update your Starfire GPS Receiver to the new Deere frequency.  The old frequency is being phased out.
Set your Starfire frequency to: 1545.9675
Here's How:
1) Start at the normal home screen.  Click the bottom right button (the menu button).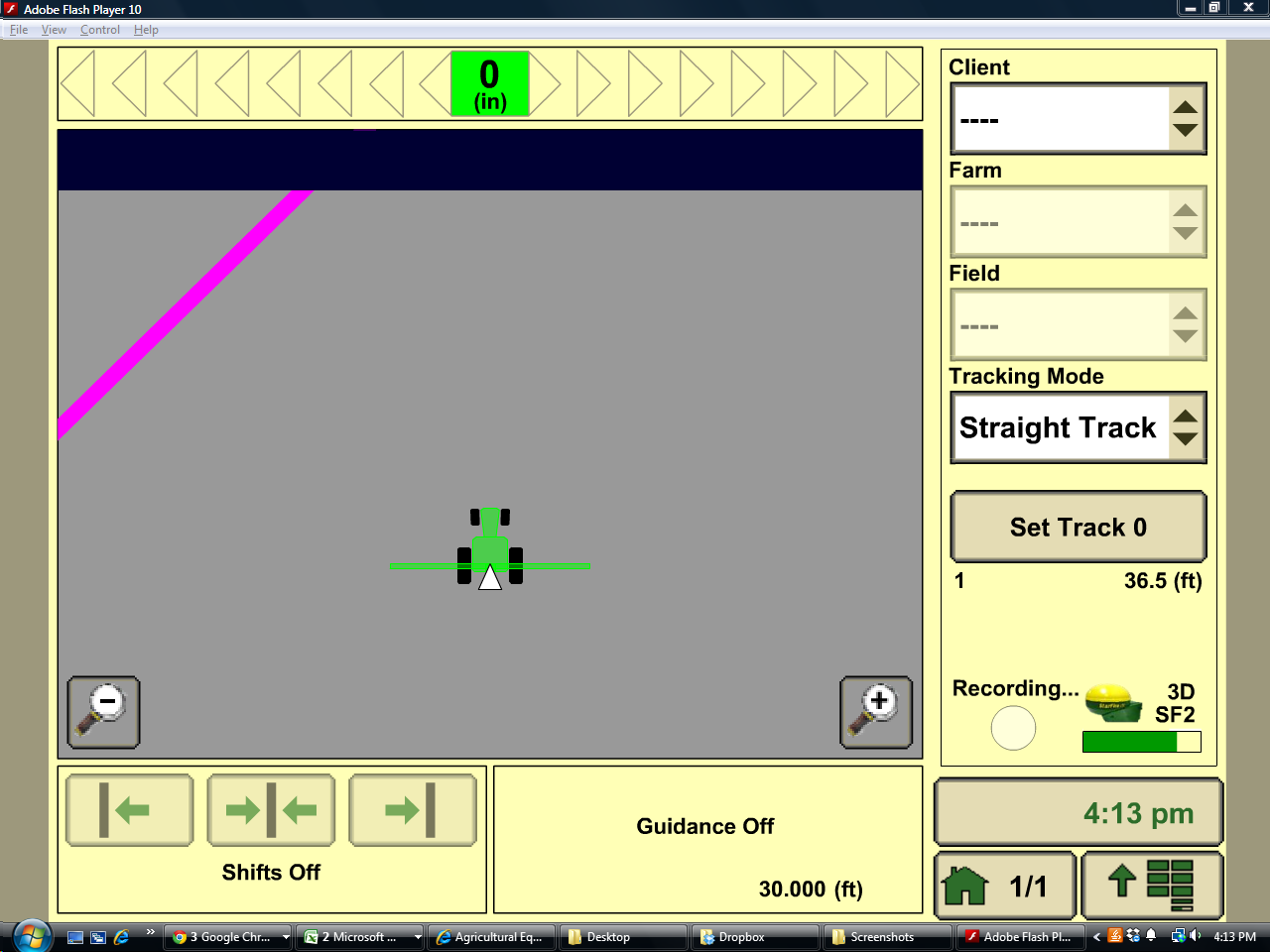 2) Menu options appear.  Click the yellow Starfire GPS receiver button.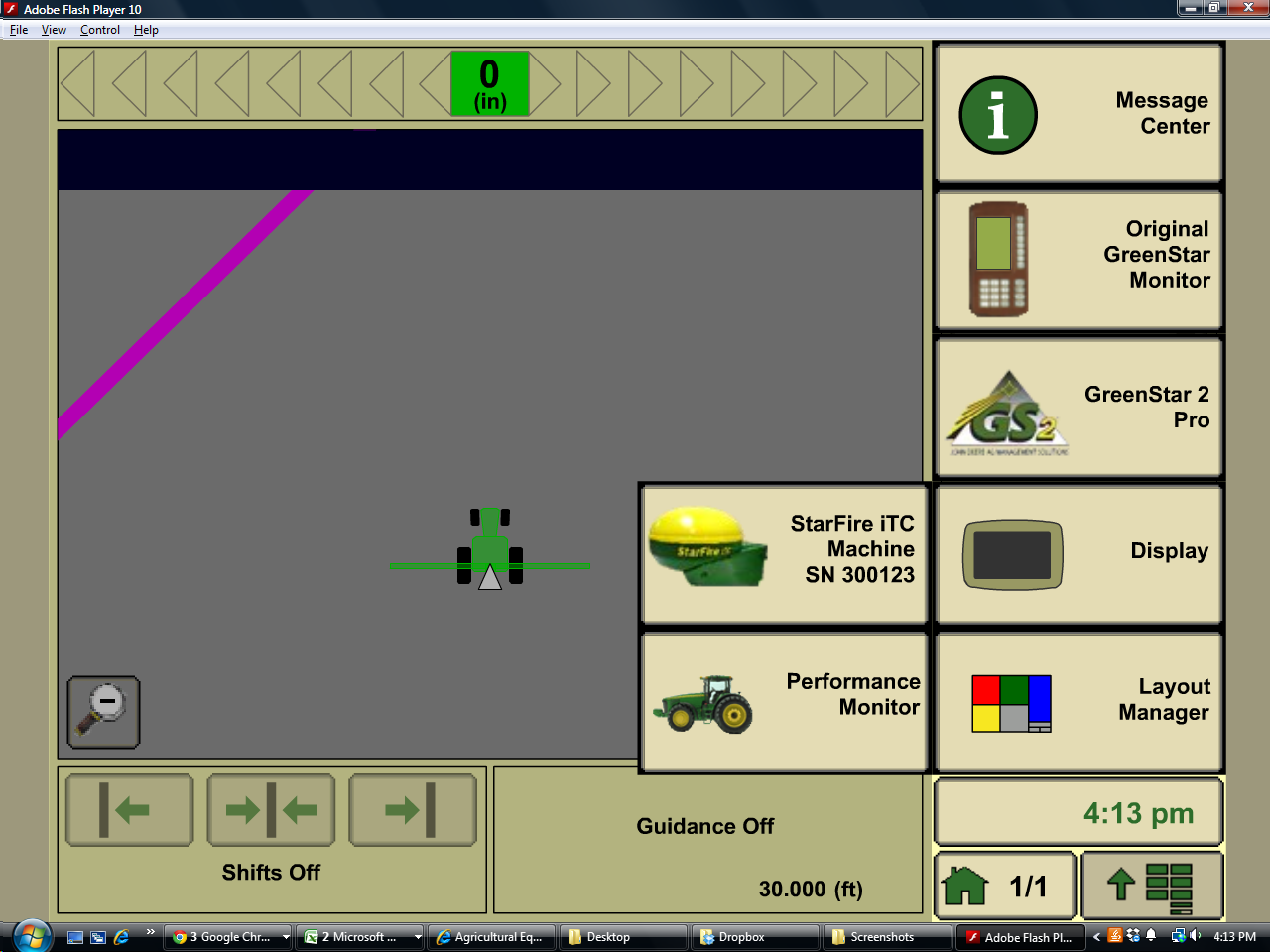 3) The overview page for the Starfire receiver appears.  Click the "Setup" tab; it is the 2nd tab from the left at the top,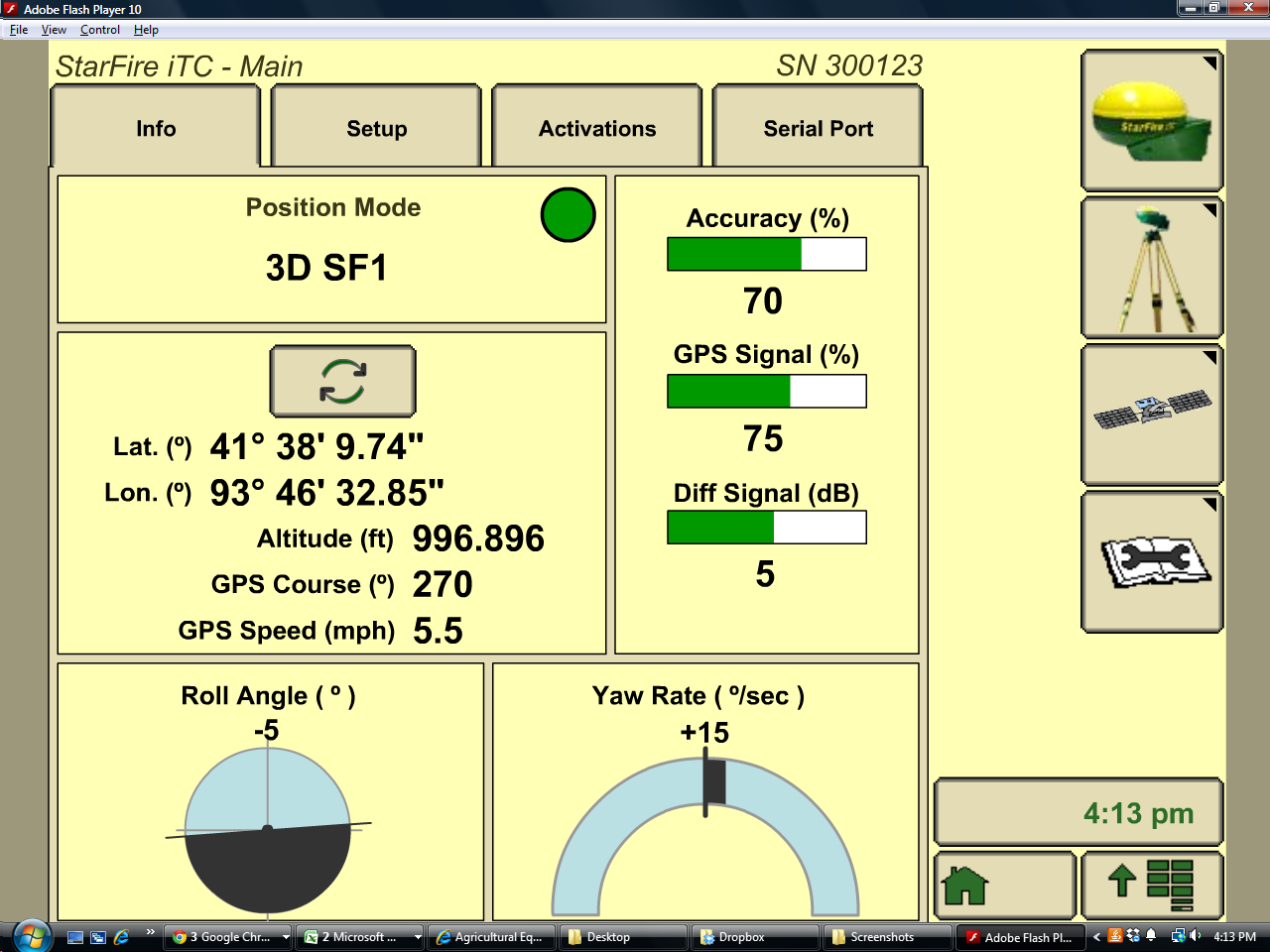 4) This is the Setup page.  In the left column, you will see "Correction Freq".  This is the frequency the Starfire receiver is currently using.  Unclick the box where it says "Default" next to the correction frequency.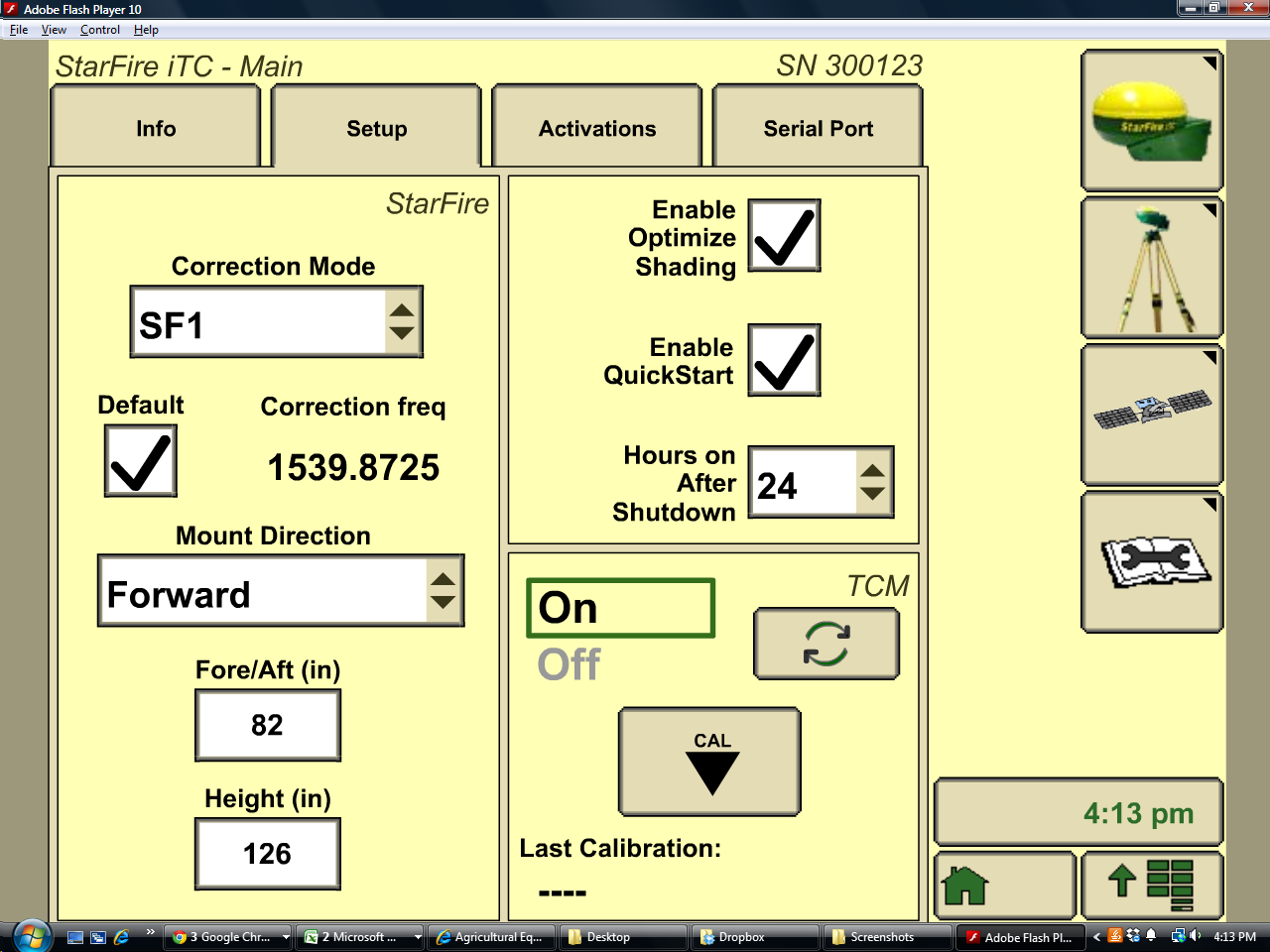 5)  When you unclick the default box, it may show a different frequency, or it may show the same, or it may show "NaN" like pictured below.  Regardless, click right on the white rectangle box where it shows the correction frequency or "NaN".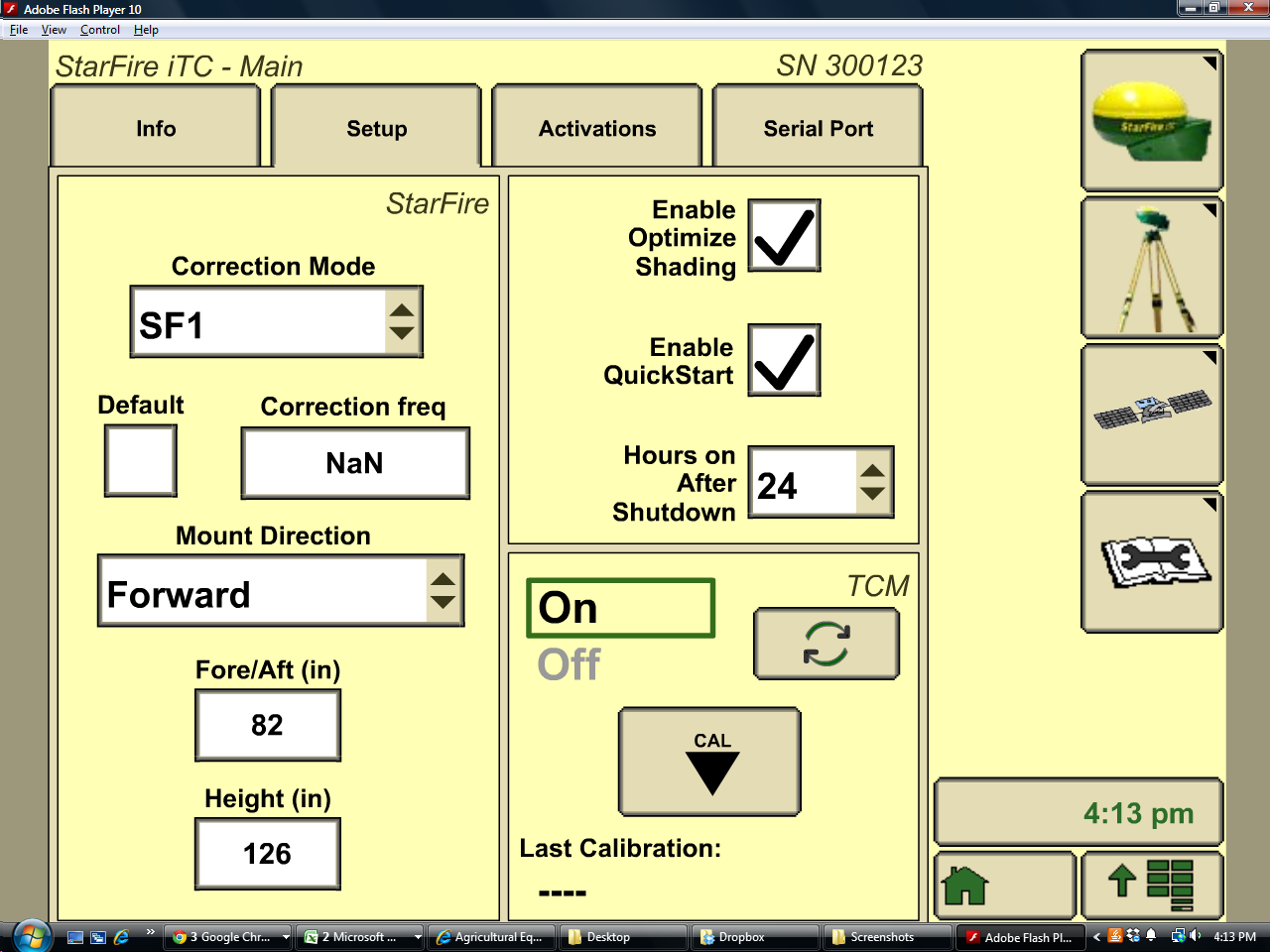 6) A number pad will appear.  Click on the numbers and type in "1545.9675" , then click the accept button in the lower right corner.  Don't forget the decimal point after 1545.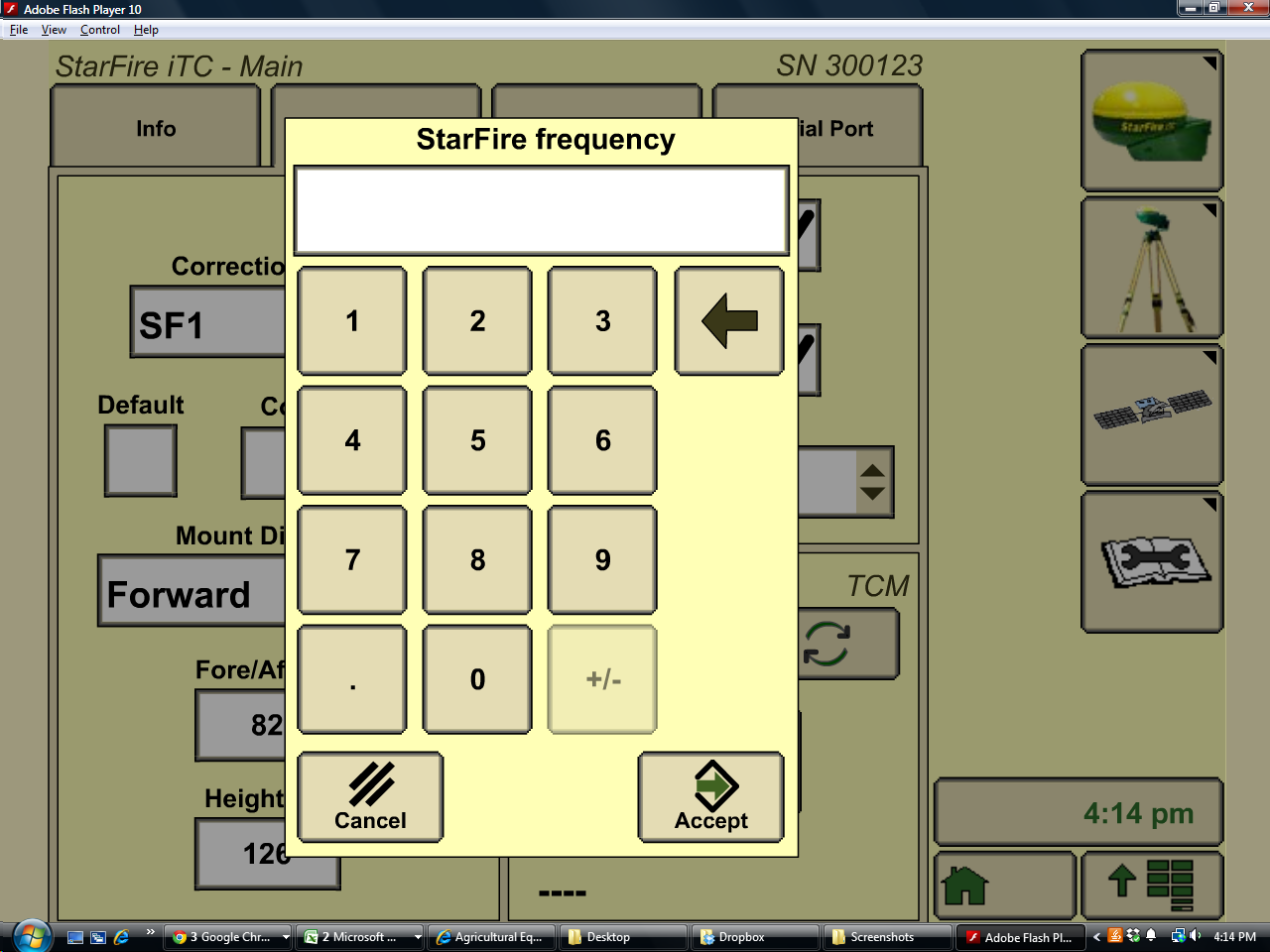 7) This is the same number pad screen, now with the frequency typed in.  Click the accept button in the lower right hand corner.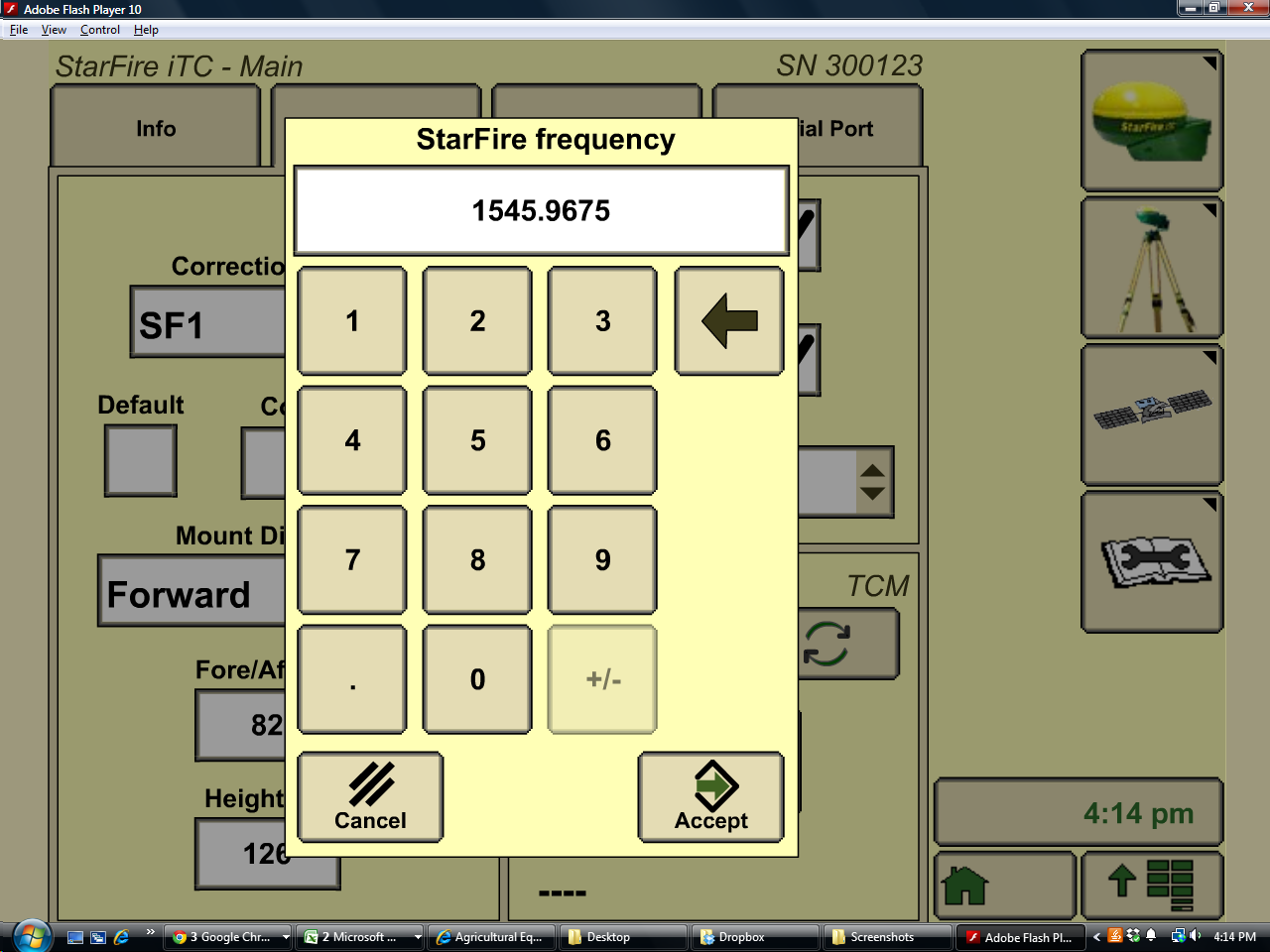 8) Now you should see the correct new frequency in the white box labeled "Correction freq".  It should read 1545.9675.  If it doesn't, click the white box again and type in the numbers again.  If it is correct, you are done!  Click the "Home" button in the bottom right of the screen, that looks like a picture of a house.
9)  That's it, you did it!  Now you are back at your home screen, and your Starfire GPS receiver will be listening to the updated frequency.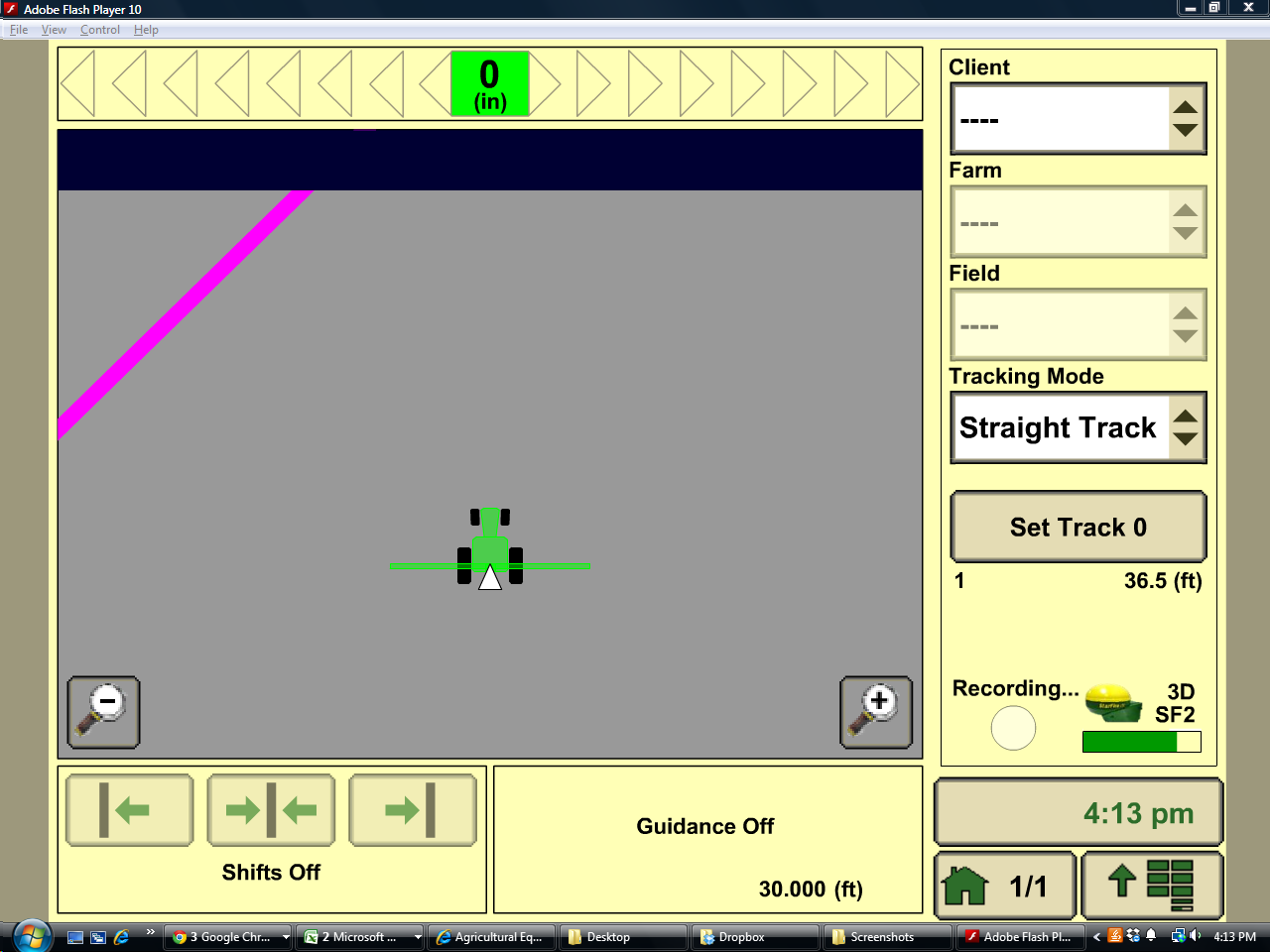 Disclaimer:
Screen shots shown from a Greenstar 2 John Deere 2600 display, all credit and copyrights to John Deere, all good things are John Deere corporate, all bad things are us, all hail Moline, hopefully screenshots used with permission.  We are not affiliated with John Deere, we're not charging for the advice, the information here is strictly unofficial friendly advice from our farm to other farmers who might have similar problems to what we have worked through before.